oklahoma watch annual reports
recognizing donors, celebrating accomplishments, and setting future goals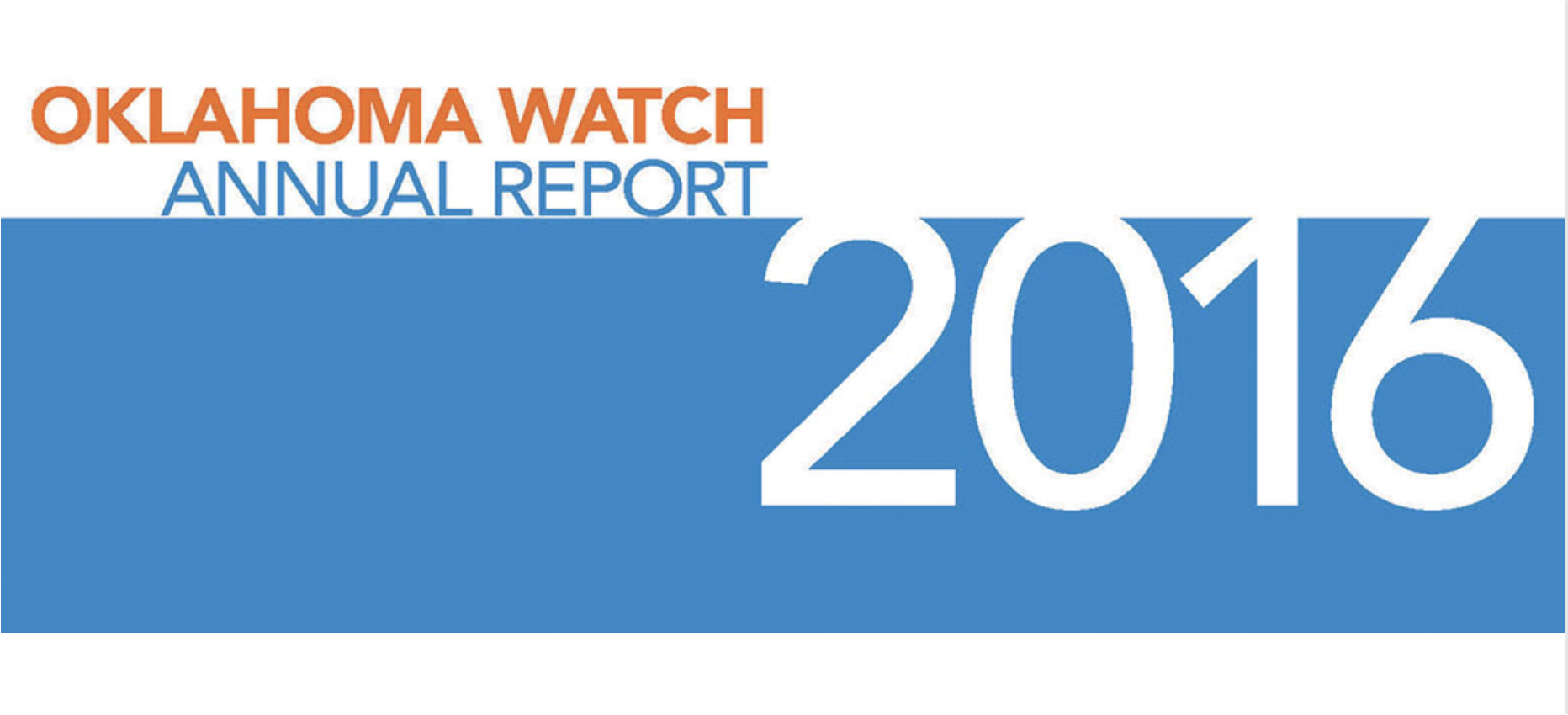 Created For:
Oklahoma Watch
Project Details:
Print and Digital Formats
8.5 x 11 inches, most often provided as a downloadable printable PDF
Software:
InDesign, Photoshop, Illustrator, Acrobat Pro
Oklahoma Watch, a not-for-profit news organization, relies on donations and sponsorships to sustain its activity. That activity as well as the donors and sponsors are highlighted each year through an annual report available from the Oklahoma Watch website. All the reports included here carry similar colors and typographic treatment to reflect the Oklahoma Watch brand appropriately. The unique opportunity was presented to provide similar information year after year (financial charts and donor lists, for example) while maintaining a fresh approach within the established visual language. Each year's report built and improved upon the previous year's.
Click the thumbnail images below to see detailed samples of this project.
Think we could work together?
Or do we seem like we'd get along well?
Give me a shout, I love meeting new people!