children's building capital campaign
fundraising concept, communication, and presentation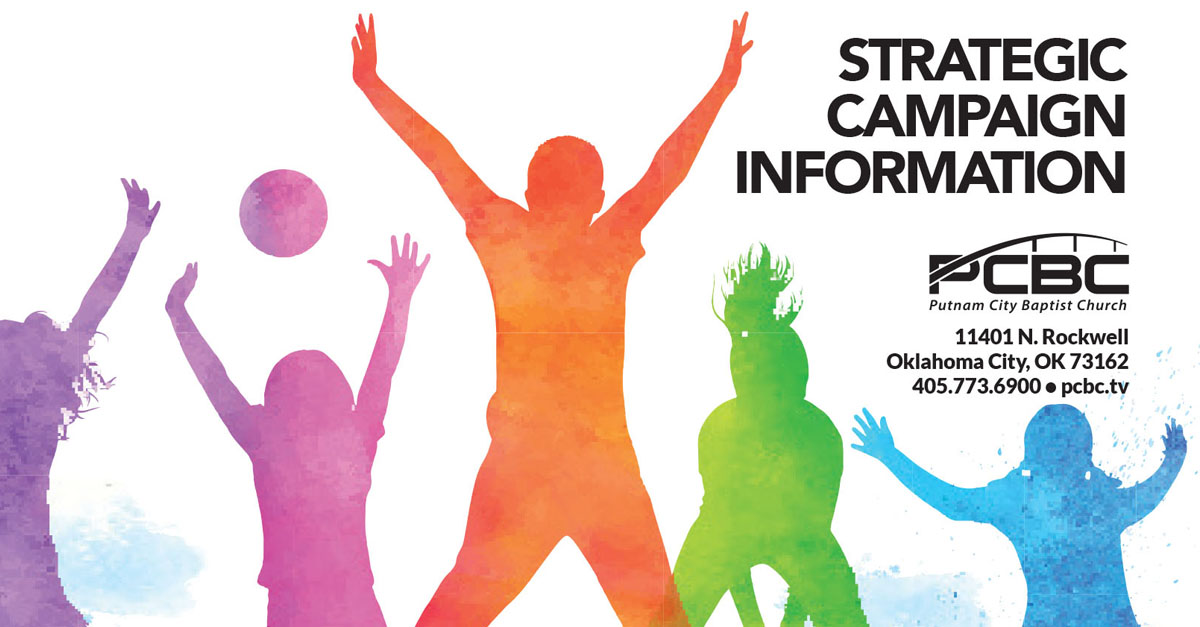 Created For:
Putnam City Baptist Church
Project Details:
Kick-off and yearly update brochures
Video presentation with updates
Communication collateral
Copywriting
Software:
After Effects, Premiere, InDesign, Photoshop, Illustrator
A limited budget, constrained time frame, and technology in need of repair or replacement were all challenges I took on with this project. To help shepherd the project through as smoothly as possible, I touched every aspect of the creative work, from design conception to video production and animation to copy writing for the five year campaign. It helped create one of the most unified and successful campaigns I've had the opportunity to work on.
Click the thumbnail images below to see detailed samples of this project.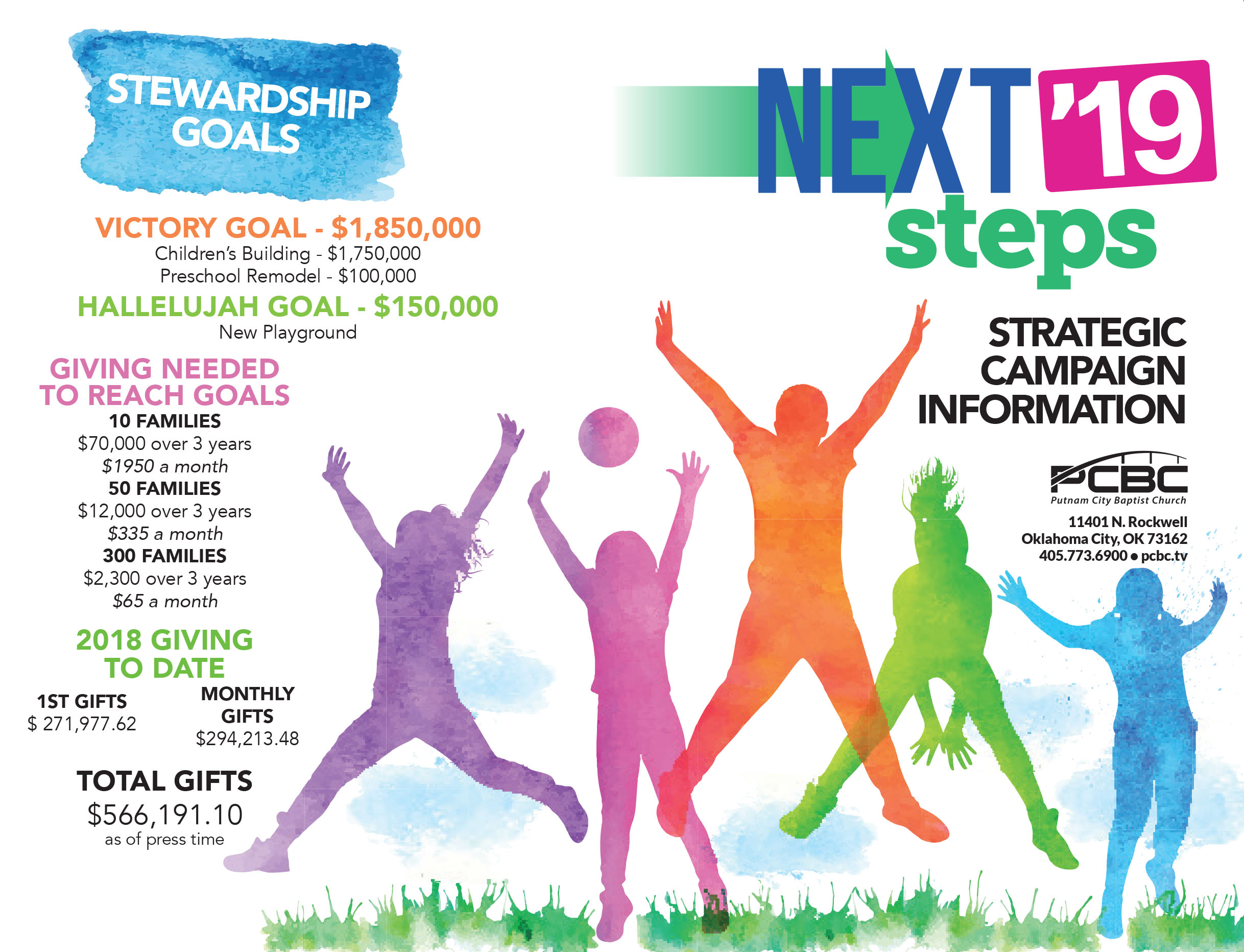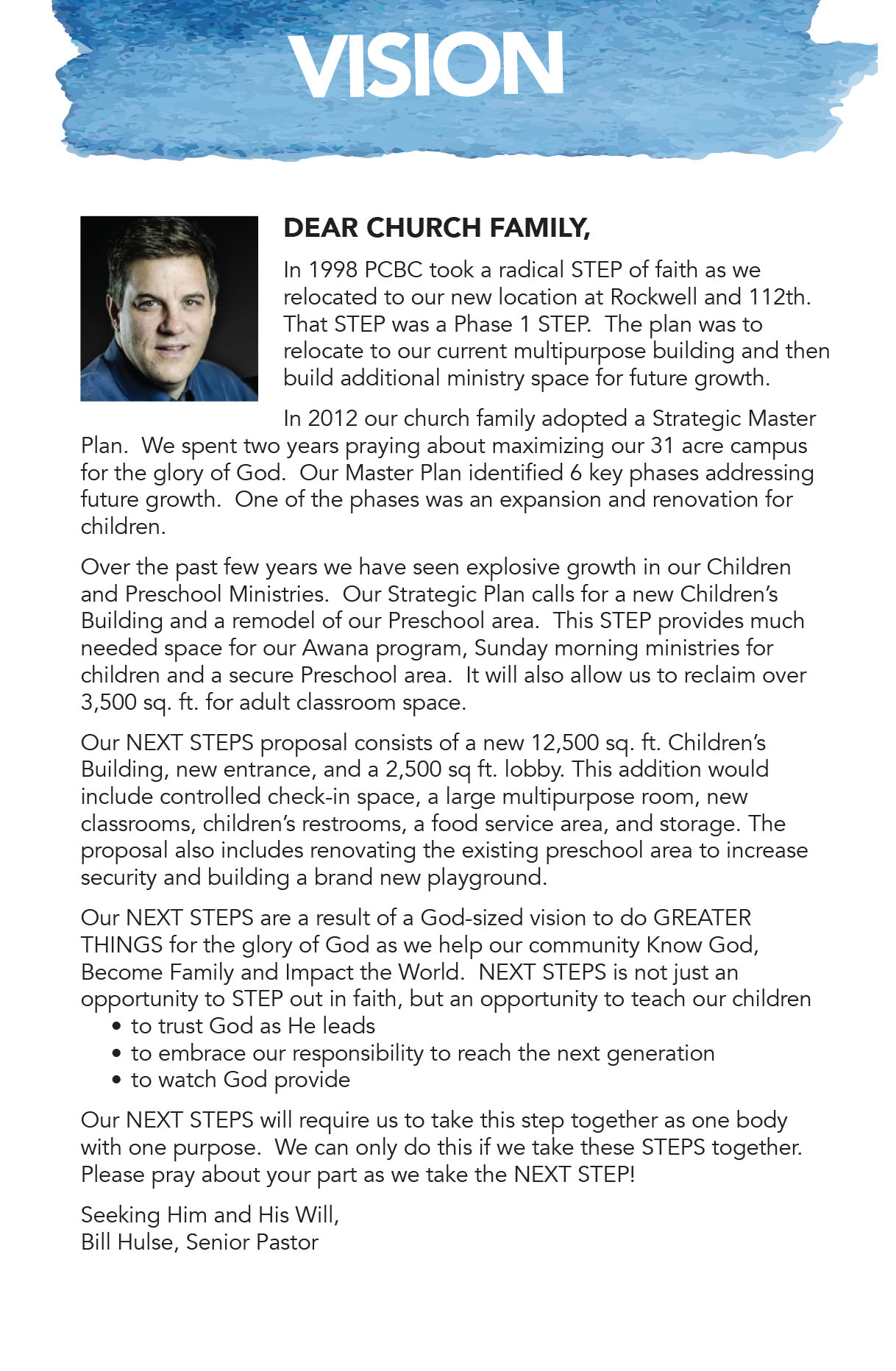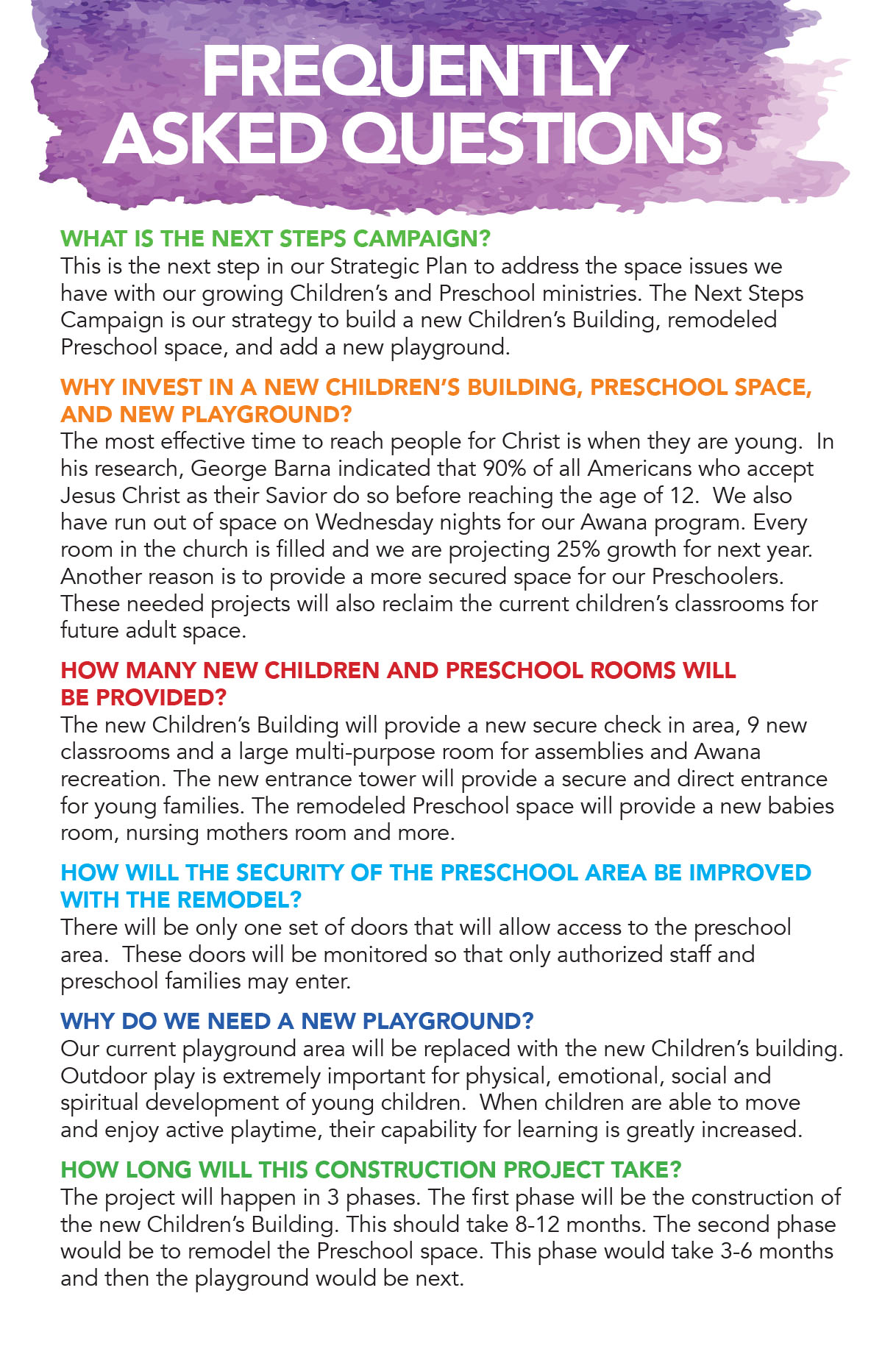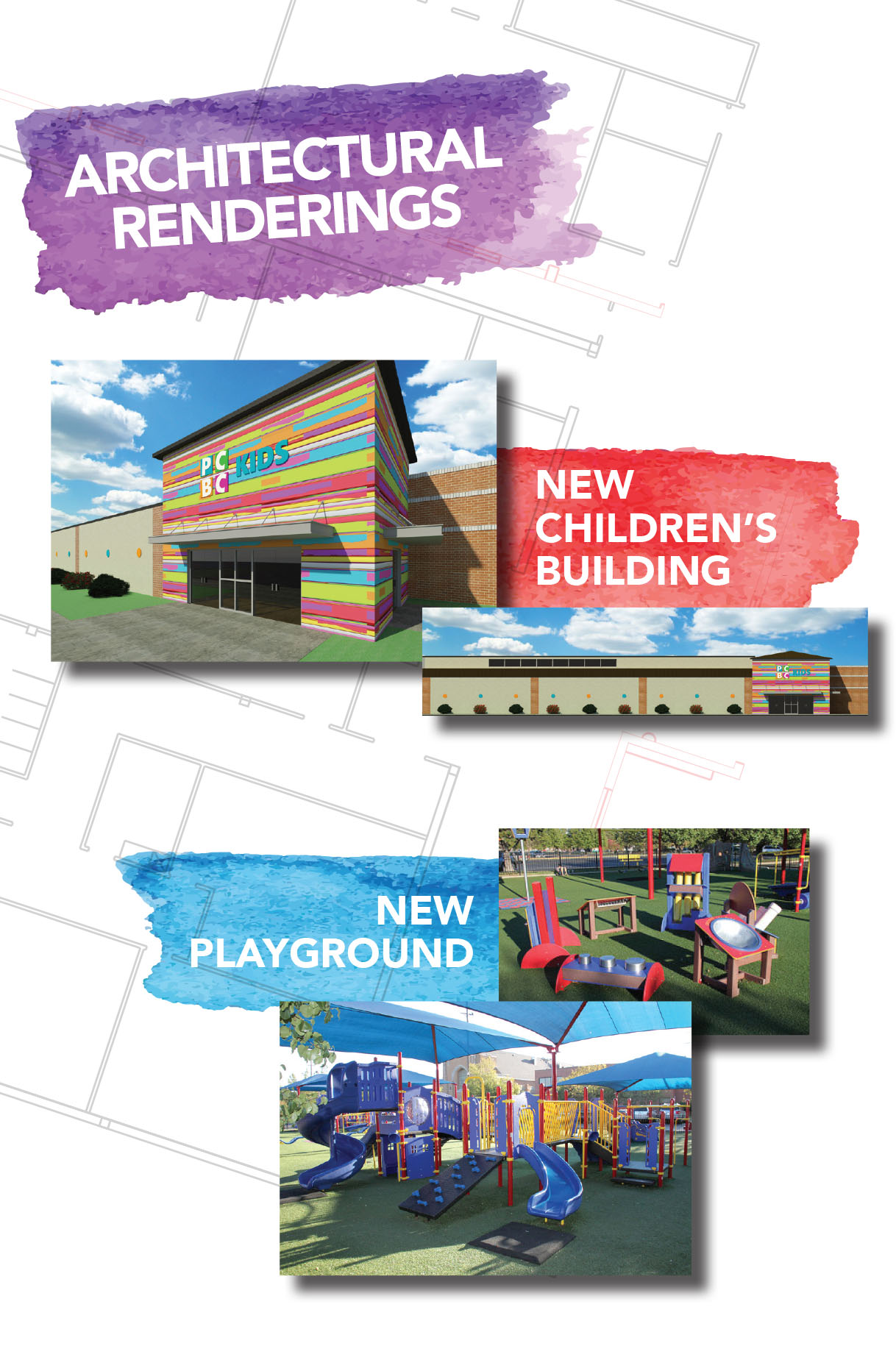 View the video presentation for the Year One Update.
Think we could work together?
Or do we seem like we'd get along well?
Give me a shout, I love meeting new people!