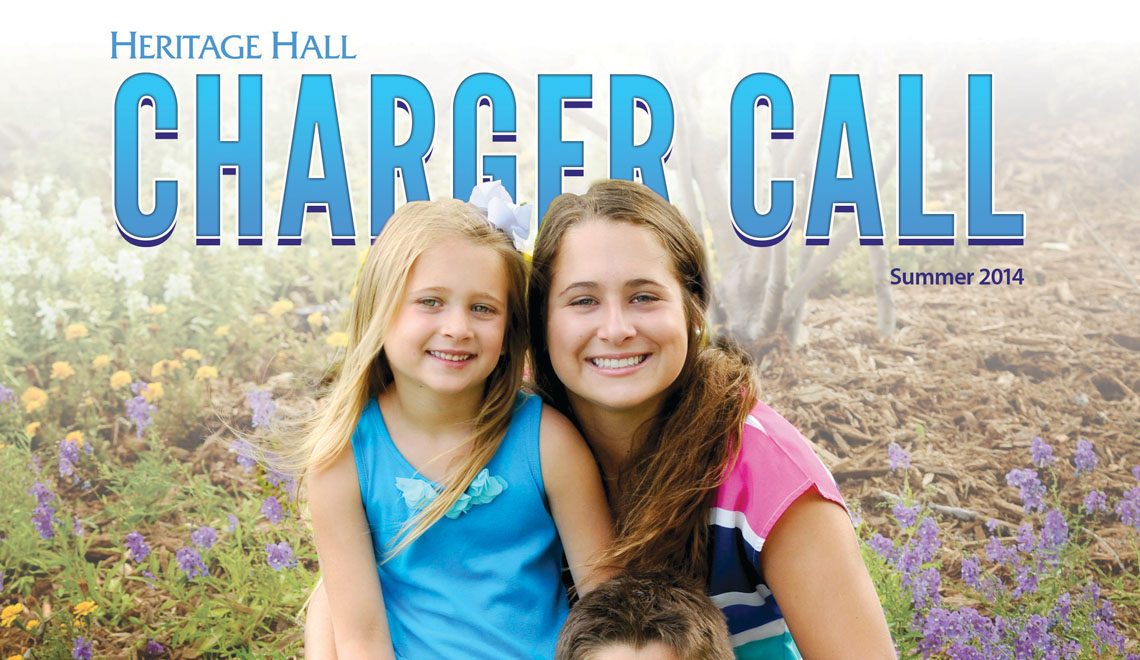 Created For:
Heritage Hall School, 2011-2015
Project Details:
Creative direction & production management
Saddle stitiched publication, 32-64 pages per issue
Accompanying website
Software:
InDesign, Photoshop, Illustrator, Custom CMS
ssThe Charger Call is Heritage Hall's school newsletter. A high end glossy magazine with anywhere from 24-64 pages, it normally published 1 to 2 times per year. Prior to 2011, publication was inconsistent, with no publications happening during a school year at times.
Late content creation deadlines and a method of winging it to get articles completed for publication had created a production logjam. To help alleviate these bottlenecks in the process, I worked with the team to create a production system with milestones to meet as we went. Prior to production, we began to map out the entire publication to get an idea of how much space was available to fill. Creative inspiration was brought in and posted on a wall to place everyone on the same page for article direction. A simple but professional base grid and template provided a foundation for creativity. Design choices were made in conjuction with branding elements implemented across the organization's communication pieces, which helped streamline creative choices in Charger Call. Consistent typography and color choices tied everything together, with Charger Call as the signature central piece. 
By the end of my tenure we had shifted publication from a choppy schedule of once every couple of years to a consistent twice a year schedule.
Click the thumbnail images below to see detailed samples of this project.
Think we could work together?
Or do we seem like we'd get along well?
Give me a shout, I love meeting new people!