inventronics
trade show booth graphics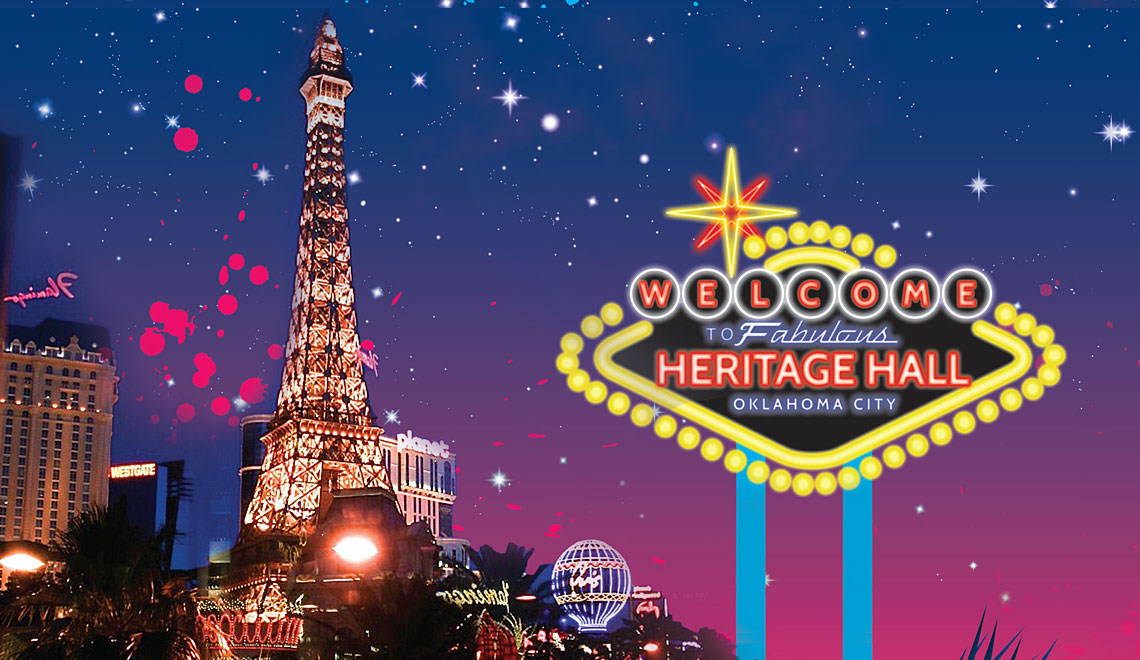 Created For:
Heritage Hall
Project Details:
Print Brochure
8 x 5.5 inches folded; 21.5 x 5.5 flat
Tri-fold
Software:
InDesign, Photoshop, Illustrator
Heritage Hall's annual report is an opportunity to not only list donors and initiatives, but to spotlight generous individuals and families with their reasons for supporting the school. The report was described by one administrator as the most corporate piece that will be put out in a year by the school, and it needs to reflect the proper level of elegance and importance.
To emphasize the donors' importance, the photos of donors were played in a large format, with understated texture accompanying for contrast to push the photos even further up front. The school's metallic gold was used as a spot color, presenting an intriguing budgetary and technical problem. In the 24 page publication, the first four and last four pages were printed as a CMYK four color job with an  added fifth color for the gold. The remaining 16 pages were printed as a two color job, black and gold, and this brought it in with a reasonable budget number.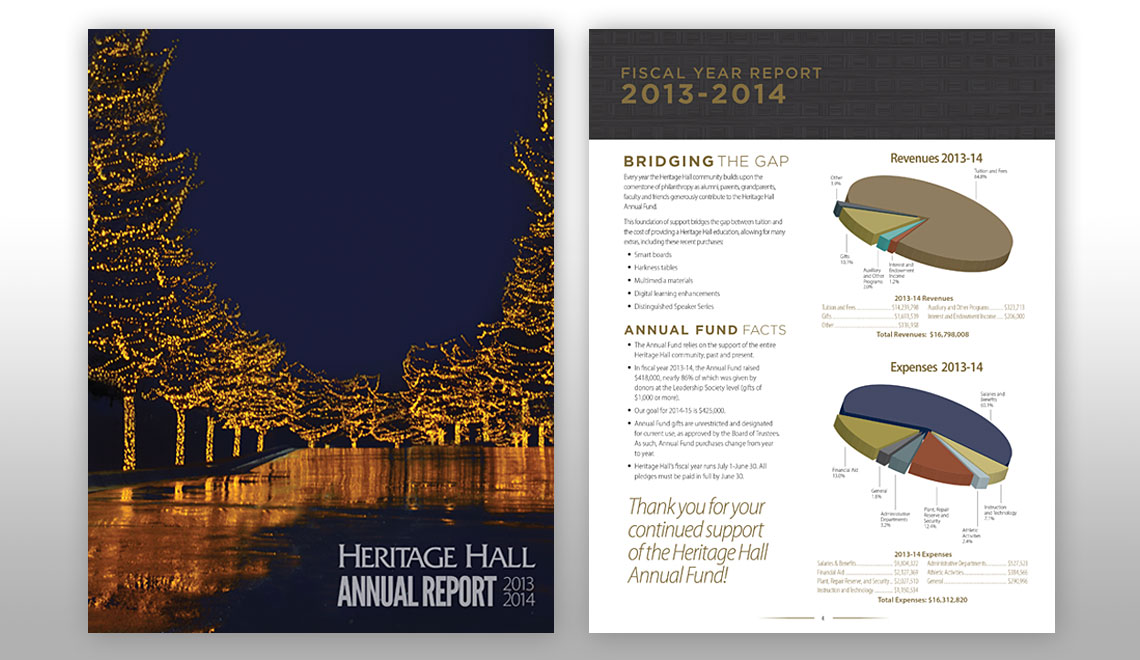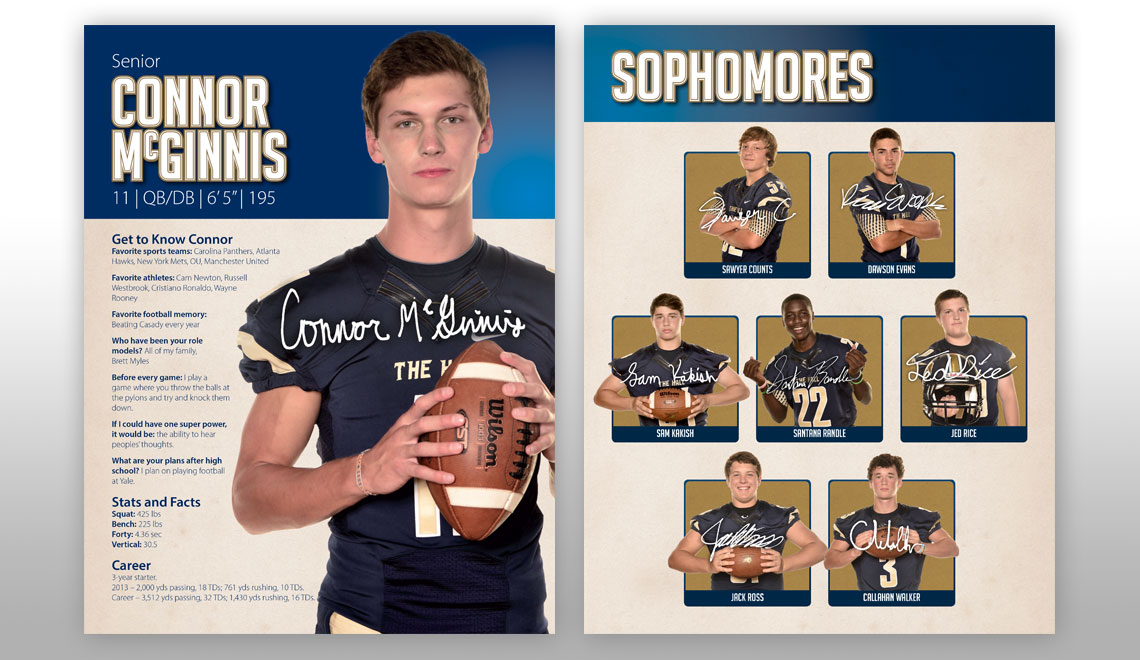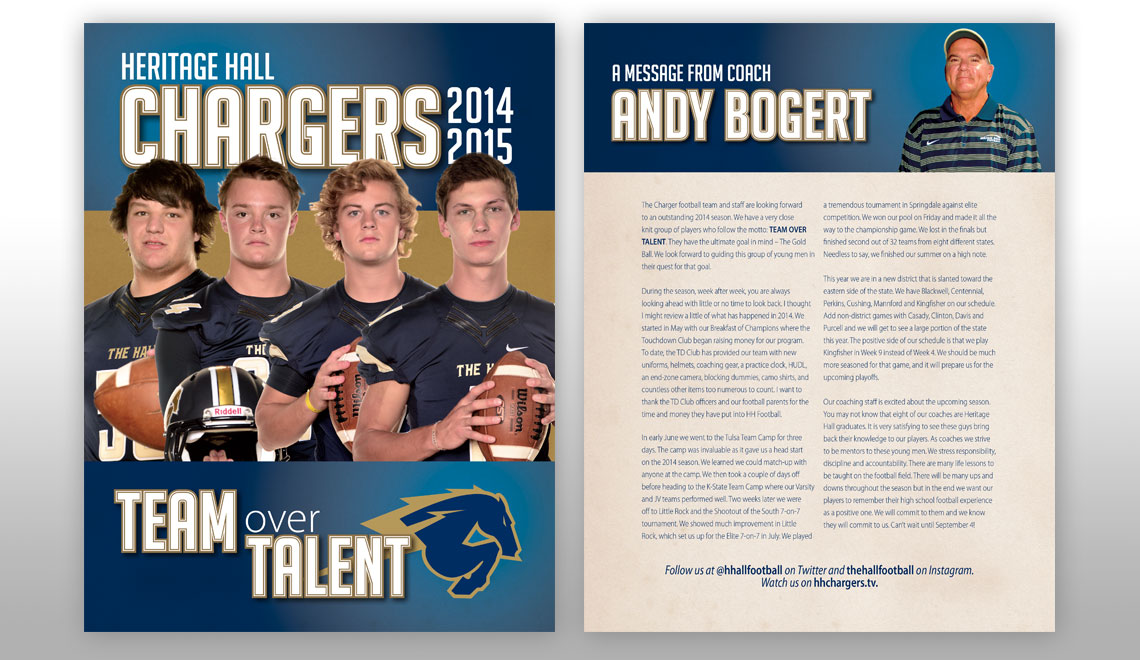 Think we could work together?
Or do we seem like we'd get along well?
Give me a shout, I love meeting new people!